THE JEAN-SÉBASTIEN VALLÉE SERIES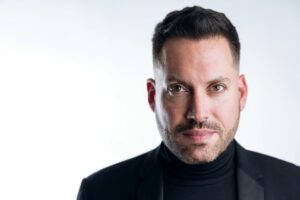 I am really excited to offer you my collection of amazing award winning choral compositions. These selections have worked well with symphonic choirs and also chamber groups. Please study the scores while you listen to excellent recordings.
Crucifixus a 6 voci
by William Kraushaar
SSATBB with organ, piano or harpsichord – CP 2123 – duration 3:05
SSATBB a cappella  – CP 2126
This is a powerful setting of the classic text, in baroque style for six parts. The accompaniment drives the counterpoint forward.  The a cappella version is slower and more poignant so that the singers can make more of the stress and release moments. (dissonance to consonance)
Crucifixus etiam pro nobis sub Pontio Pilato:
Passus, et sepultus est.
He was crucified also for us under Pontius Pilate:
He suffered and was buried.
Good News Carol
by Joannie Ing
SATB with organ or piano – CP 2066 – 5:05
Dear friend, I've news with you to share
Reason for hope, reason to care
When you feel down, deep in despair
He sees you cry and hears your prayer
Herr, Nun Läst
by William Kraushaar
SATB with organ/piano – CP 2158 – duration 3:35
Mary and Joseph brought Jesus to the temple. Simeon, who had longed to see the Messiah before passing away said:
Lord, now let Your servant depart in peace, according to Your word.
Luke 2:29
Hodie Christus natus est
by William Kraushaar
SATB a cappella – CP 2149 – duration 2:45
You will love this joyful sound – resulting from a combination of up-tempo melody in 3/4 meter. Multiple entries, counterpoint, motivic imitation and sections of fugue; quality composition!
Hodie Christus natus est,
hodie Salvator apparuit;
hodie in terra canunt angeli,
laetantur archangeli;
hodie exsultant iusti, dicentes
Gloria in excelsis Deo.
Hymn on the Nativity
by Alastair Boyd
SATB a cappella – CP 1906 – duration 4:05
A Hymn on the Nativity is an a cappella SATB setting of words by English poet and playwright Ben Jonson. It won the 2020 Debbie Fleming Prize in Choral Composition awarded by the Toronto Mendelssohn Choir. In announcing the winning entry TMC associate conductor Simon Rivard, who led the three-member competition jury, mentioned the work's "interesting choice of lyrics; richness of the harmony; and a good balance between variety and unity between verses."
In Bethlehem Upon that Morn
by Zachary Windus
SATB a cappella – CP 2070 – duration 3:55
The fifth annual TMC Choral Composition Competition asked emerging composers to submit a sacred or secular a cappella work for the Christmas season. The 2019 winner was this spirited carol by Zachary Windus.
Mamachimowin
by Andrew Balfour
SATB with piano, organ, or strings – CP 2069   – duration 5:55
String parts are available with two options:
a) violas, cello and double bass
b) string quintet (2 violins, viola, cello and double bass)
"Mamachimowin (The act of singing praises) is a choral work that explores the difficult relationship between Indigenous spirituality and the impact of the Christian culture on First Nations people.  Translating Psalm 67 into Cree, I wanted to add a musical perspective that added a dimension of fragmentation into the structure of the work.  Also I wanted to utilize the instrumentation of violas, cellos and double basses to give the idea of the strings representing a foundation of the ground, or Mother Earth.  I wanted to present the idea of musical tension and musical phrases along with the choir whispering some of the text to add an element of uncertainty.  (Andrew Balfour)
Ni de l'est, ni de l'ouest
by William Kraushaar
SATB a cappella with fugue – CP 2059 – duration 5:55
SATB a cappella without fugue – CP 2060 – duration 3:05
In memory of the victims of the Québec City Mosque Shooting, 2017.
"Neither from the east, nor from the west,
Neither creed, nor culture,
Neither from the ocean, nor from the earth,
We are all members of one another,
And created from the same matter,
If a member is suffering,
Others will not know happiness.
Of Rest
by Benjamin Sigerson
SATB a cappella – CP 2058 – duration 4:35
Winner of the Debbie Fleming Prize hosted by the Toronto Mendelssohn Choir, this piece is a gentle song of comfort. Written also as a song of hope towards the end of the COVID-19 pandemic and as a song to remind of the importance of rest, and that rest is sometimes what we need more than we know. Setting the painterly poetry of j.h. Lee, the piece is part-impressionist, part-jazz, part-lullaby.
Ubi caritas et amor
by William Kraushaar
SATB a cappella – CP 2152 – duration 3:15
Ubi caritas et amor, Deus ibi est.
Congregavit nos in unum Christi amor.
Exsultemus, et in ipso jucundemur.
Timeamus, et amemus Deum vivum.
Et ex corde diligamus nos sincero.
Ubi caritas et amor, Deus ibi est.
Amen.