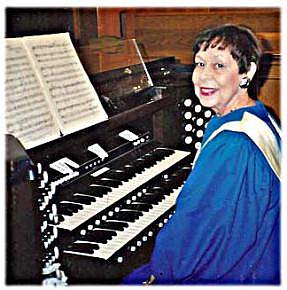 A graduate of the University of Toronto in Music and Education, Winnagene Hatch (1930-2015) was a secondary school teacher, accompanist, vocal coach and clinician. She directed a community handbell choir in London, Ontario and wrote music extensively for groups in the area. As a church music director and organist WInnagene became a well-published composer of choral music for church and school.
Christ Is Our Cornerstone!
by Winnagene Hatch
SATB with piano – KH 015 – duration 3:25
Christ is our Cornerstone: On Christ alone we build.
Woth God's true saints above, the courts of heav'n are filled!
Christmas Benediction
by Winnagene Hatch
SATB with piano or Organ – KH 017 – duration 1:58
May the joy of this holy season fill your hearts with love,
And while the peace of this glorious season falls from heaven above
Come Let Us Join Our Cheerful Songs
by Winnagene Hatch
SATB with piano or organ – KH 024 – duration 2:30
Winnagene has created a powerful anthem in canon form that really soars with joy!
Come, let us join our cheerful songs With angels round the throne;
Ten thousand, thousand are their tongues, But all their joys are one!
Sacred Feast
by Winnagene Hatch
SATB with piano or organ – KH 091 – duration 3:35
The Communion of believers, the Holy Eucharist, is practiced by over two billion Christians around the world. Winnegene's lovely anthem is a perfect way to invite people to prepare theirs hearts and enter into the wonderful spiritual experience. Beautifully melodic and approachable with intuitive voice leading and sweet-spot vocal registers, your church will love this music.
Winter Carol
by Winnagene Hatch
SATB with piano or organ – KH 116 – duration 2:40
God's love is not withdrawn; His life with-in the keen air breathes;
God's beauty paints the crimson dawn, and turns the boughs to glittering wreaths.