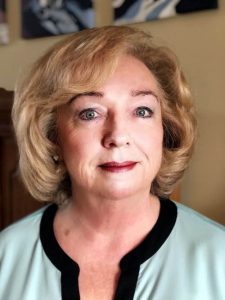 Since graduating from the University of Saskatchewan (B.Mus-Mus.Ed), Penny Rosten has enjoyed a varied career in music as a teacher, accompanist, singer, composer, and director. Penny was born and raised on the Prairies and taught piano for over thirty years. Her piano compositions were published in the Prairie to Pine collection of piano solos by Saskatchewan composers and were selected as pieces for the Saskatchewan music festival syllabus.
In the role of Minister of Music at the Lutheran Theological Seminary and Music Coordinator at Good Shepherd Lutheran church, Penny served as choir director, worship accompanist, and composer of choral music. In 2001 Penny co-wrote the musical entitled, "Call Waiting",which was performed by several choirs across Western Canada.
Penny served as accompanist to Kids of Note, an integrated children's choir, where she developed an interest in composing children's music. Penny is currently employed as accompanist, composer, and arranger for the two- hundred voice choir, Joy of Vox: directed by B.J. Harris in Saskatoon, Saskatchewan
Love is Gonna Set Us Free
by Penny Rosten
SATB with piano – CP 1836 – duration 3:05
"Love Is Gonna Set Us Free" is a vision, in song, about the dawning of a harmonious world. This joyful and uplifting gospel tune anticipates the rising of a spirit of love which will break apart the chains of hatred. The song uses elements of the Christian Christmas story and its message of love for mankind is universal: central to all the great world religions. Easy to learn and inspiring to sing, this choral piece will appeal to both community and church choirs.
Christmas Café
by Penny Rosten
SATB with piano – CP 1861 – duration 2:50
Christmas Cafe has delightful jazz harmonies in swing style. This Christmas gem reminds us to let go of worries and bitterness and allow ourselves some happiness throughout the season of light. The "Christmas Cafe" is a state of mind where forgiveness allows relationships to be restored and the Spirit of Christmas to bring peace. Come on down to the Christmas Cafe!