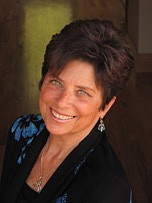 Jan Garrett (b. 1945) is a jazz singer, multi award winning songwriter, seasoned performance coach, wilderness vision quester, and Certified Laughing Instructor who lives and creates her music in the mountains of Colorado with her husband and musical partner JD Martin.  In her distant and colourful musical past, Jan sang and toured with Steve Martin, John Denver, and the Dirt Band…..and has appeared on the Tonight Show and in Rolling Stone Magazine.  Her motto is, "The chance of a lifetime is to be yourself."
Jan continues to write and record her original music, and is currently touring the US and Canada, singing and playing at spiritual centres, performing live in concert, and teaching choir workshops.   visit jangarrett.com 
I Dreamed of Rain
by Jan Garrett – arranged by Larry Nickel
SATB    with piano  –   CP 1182  – duration 3:20
SAB     with piano  –   CP 1192
SSA     with piano  –   CP 1193
TTBB   with piano  –   CP 1211
"It had been a particularly hot dry year in 2002, and wild fires were raging across much of the western US. The political scene felt equally troubling and out-of-control to me. It was as if the whole world was on fire. In the midst of all this unrest, I began to have dreams of rain." Jan Garrett. 
Choral composer, Larry Nickel, was captured by the beautiful simplicity of Jan's song and set it for choir with approachable rich harmonies.
One person wrote: Just came home from the International Choral Fest held in Trail this year. All 6 choirs got on stage at the end and sang the most beautiful song I have ever heard. It shook me to the core & I feel like my heart open up. "I dreamed of rain" Thank you for that song. For some reason it resonates deep within me. And the song makes me want to start to sing again. Very spiritual experience for me & I've never felt that before (and I'm 51!) Thank you again. 
No Complaints, Whatsoever
by J.D. Martin and Jan Garrett, arr. Larry Nickel   
SATB with piano  –   CP 1201  – duration 4:25
Award winning songwriters, Jan Garrett and JD Martin, have written a barn burner gospel number about looking on the bright side of life – amidst the trials we all face. Singers and audiences will be smiling and reflecting on their good fortunes! With solid approachable harmonies, this piece would make a welcome addition to any concert program.
The Spaces in Between Us
by J.D. Martin, Jan Garrett and Lisa Aschmann  arr. L. Nickel   
SATB with piano  –   CP 1259  – duration 4:15
A beautiful melody and poignant harmonies carry a haunting text about relationships. Please give it a listen!
composer note from Jan: Constant sensory overload:  Tweets, blogs, spam, 24-hour news cycles, everyone and everything crammed into the already too-muchness of our lives.  What we long for is space.  A breath.  The lovely voluptuous emptiness that gives rise to all that is….the silence before and after the sound.This song takes the singers and the audience directly into that familiar feeling.  And like a timeless breath of fresh air, the voices and the music breathe us gently into an open sense of appreciation and possibility: The Spaces in Between Us.
Solstice Song
by Jan Garrett – arranged by Larry Nickel
SATB  with piano  –   CP 1199   – 2:50
SSA   with piano  –   CP 1578
There is glorious light and hope during the darkest night of the year. This lovely and approachable choral composition is appropriate for any concert from Fall to Winter.
"As a Colorado native, I've been celebrating the Winter Solstice for decades as a welcome turning point in the seasonal cycle of snow and cold weather here in the high country. The solstice is such a universally recognized time of introspection and inspiration, where friends and neighbours can gather with good will during the darkest longest night of the year to welcome in what is really the beginning of the new year. I love that these solstice celebrations are so inclusive, and that they honor the darkness as well as the light. It doesn't matter what you believe, or what religious or spiritual tradition you come from. We are all part of this awe-inspiring turning.
I wrote this song for my twin daughters and their friends when they were in fourth grade. Lyrics to the original chorus were geared for kids. But Larry Nickel requested a more grown-up version, which is what appears here. I love the idea of billions of stars singing silently, blessing us all through the night, whether we know it or not."