REQUIEM FOR PEACE – REVIEWS

27 performances and counting (as of 2020)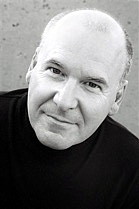 "This opus,
Requiem for Peace
, poignantly expresses a universal hope for peace: a major work on a grand scale – an all encompassing, all inclusive work, which demonstrates craft, genius, moral and religious conviction, and a profound sense of musical integrity." 
Dr. Stephen Chatman
(head of composition at UBC)
listen to the entire work here
The perusal score is available upon request
Simply put…the success of Requiem for Peace can not be overstated.  It was an unqualified, amazing experience for everyone involved.  The final performances were extremely well received!!  I think we brought in around 600-800 audience members for each night.  The orchestra just loved performing the piece and, I think, did a respectable job considering they are high school students and not the strongest individual students of their instruments.  I would say the weakest link was probably the horn section…but other than that, they rose to the occasion and the piece and had a great deal of pride in the performances.
I can speak in more detail about the choir.  I have truly…in thirty years…and now over 32,000 rehearsals in my pocket experienced a piece where the students wanted to study and practice endlessly.  I found myself able to do full rehearsals on Requiem without needing to make strategic shifts to keep their attention.  Strangely enough, even after they performed the work…they wanted to come back to it and rehearse more.  That speaks volumes about the quality and art in your work.  They LOVED the piece…LOVED IT!!  They found themselves enjoying the language work and the helpful tools that you made available on line were also welcomed.
We had a very good choir for the piece…about 95 singers in the end.  The a cappella movements were performed by an auditioned chamber choir of 26 singers…they gave up 3 months worth of lunches to rehearse those movements and would gladly do it all again.  They were very proud of their singing…as was I!
What is especially interesting to note is that this work is so cleverly written that it is very accessible for high school singers.  There is strategic repetition in most movements – which really cuts down the amount of new material needed to learn and yet gives audience and performers alike a mooring post for their ears and voices.  Nicely done!!
The power of the text and the sequence of movements too allows for a deep aesthetic experience beyond that of most larger choral/orchestral works.  If you think about a "magnificat, te deum, or some gloria"…they all offer a snapshot musically but Nickel's work is an entire film score to the human plight here on earth…what power he have created in that!!!
Our performers and listeners had an experience that changed them…it changed how they feel and what they know about themselves.  Art is supposed to do these things.  Requiem for Peace took all of us to new heights.   Dr. Kevin Meidl (Wisconsin)
I highly recommend the reduced-instrumentation (or "chamber") version of Requiem for Peace, which the Vancouver Chamber Choir and I were privileged to premiere in 2011. This ingenious re-orchestration makes it possible for quite small choirs to perform the work, if they do not have the grander forces appropriate for the full-orchestra version. The work itself, in either version, is magnificently multilingual, an aspect which made it especially attractive to me and my performers. The theme, of course, is incredibly timely, as the modern world – seemingly hell-bent on war, violence and self-destruction – seems determined to constantly relive the follies of earlier ages. Someone must speak for peace, and that role so often falls to musicians. Larry Nickel's Requiem for Peace is a major contribution, one which the VCC's audience found to be moving and persuasive. Jon Washburn
I had the privilege to do the European premiere of this stunning work by Larry Nickel. Requiem for Peace is something very unique that brings the whole world together in a feeling of compassion and a cry out for Peace in the world. The music is beautiful, stunning and challenging in style and variation and languages. The chamber version has an instrumental setting that makes this piece, together with the choir and the soloists, sound marvellous. I do recommend this piece to my conductor collegueas all over the world. Let us use this great music as a tool for World Peace!  Fred Sjöberg, conductor (Örebro Chamber Choir – Sweden)
" The moment the music began, even through to the next day, I was truly taken to a hundred other places…"
"How we need such a piece to surface a response to the seeming inevitability of war – it is the 21st century War Requiem.
"From the beginning note the men sang, through to that oh so beautiful and controlled last note of Fratres In Unum (how could one resolution almost make me cry!),  I knew this was very special…and already didn't ever want it to end!"
"I have never enjoyed a concert more!  Have never seen an audience more moved!"
"I am searching for words to describe the effect on one's heart by the beauty and utter sadness of The Bugles Sang…at one point I felt shredded by sadness."
"…the music was sublime – truly a spiritual journey for me – and many a tear!"
"In Twenty Eight Bayonets I scribbled in my program: rich but soft and sweet…heart-rending, and sometimes surprisingly contemporary… heavenly!"
"Reconciliation…I scribbled: 'it just keeps getting better… stopped breathing again'"
"How we need such a piece to surface a response to the seeming inevitability of war"
These are just some of the reactions received following our Toronto premiere of Dr. Larry Nickel's profoundly moving Requiem For Peace. Embarking on a new score has its inherent risks but they are often outweighed by the rewards of discovery. Nickel's Requiem For Peace is just such a work…worthy of discovery, over and over again. From the first rehearsal to the performance close, my singers were captivated by the score's intent, engaged by its dramatic fervour, challenged by its musical demands, prodded by its philosophical message and deeply moved by its choral beauty.
Choral music has the unique capacity to be socially relevant while at the same time questioning of our values and uplifting to our spirits. Larry Nickel has dug deep into his own personal experiences and heritage to create a score which is both provocative and poignant. Through a succession of 15 movements Nickel has crafted a work rich in universal expressions of the eternal search for peace and the mindless futility of human conflict alongside specific and thoughtful interpolations from the Latin Requiem Mass for the Dead. In addition to a practical and highly innovative and complementary chamber ensemble orchestration there are several opportunities for skilled choral soloists to partake of this score's musical riches.
Personally, I hated to 'let go' of the work after our two performances and so wished we could all have experienced it yet again.  That is the true ament of a works' lasting durability. Larry Nickel's  Requiem For Peace  deserves…nay NEEDS… to be performed and heard by all adventuresome choral musicians and enthusiasts alike!  Robert Cooper
The Guelph Chamber Choir's vision of "inspired choral music to stir the human spirit" was powerfully evident in its performance of Requiem for Peace.  There are few contemporary works of the magnitude of Requiem for Peace that can sustain the audience's attention for an hour and move them to silence after the last chord has found its own silence.  The breadth of Nickel's concept, incorporating texts from diverse communities that have experienced the ravages of war, was matched by the depth of expression in each movement.  The entire work moved listeners to a deeper level of an understanding of conflict, reconciliation and a peaceful future.
An accessible multi-movement work such as Requiem for Peace is a very welcome addition to the choral canon; especially one that remembers the futility of war and calls for peace and redemptive action.  While blending both contemporary and familiar compositional elements, it captures the cultural essence of each poem, yet preserves a style unique to Larry Nickel.
Performing this work was a was a growth experience for the Guelph Chamber Choir as it made its impact felt on us as performers.  The attentiveness of the audience spoke highly of the quality of the composition and the depth of emotion that the music and poetry evoked in us all.  Thank you, Larry, for adding another gem to the canon of great Canadian works.
Comments from choir members…
"Requiem for Peace was such a pleasure and an honour to sing.  The music was so engaging and the plea for peace so compelling—what a great work."
"…adding Japanese (not too difficult) and Chinese (very difficult) to the menu made it even more challenging but I really grew to love the Requiem for Peace."
Audience response after hearing Requiem for Peace…
"There are a lot of superlatives that could be sent your way by those who are accomplished musicians.   I can only marvel at the complexity of Larry Nickel's Requiem for Peace."
Dr. Gerald Neufeld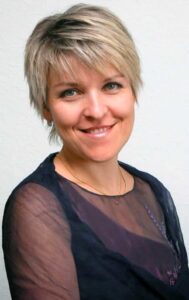 With full hearts and deep emotions we want to express gratitude and admiration of Requiem for Peace. It's not just "loud" words. Those feelings overflowed from our souls during the performance.
It was an emotionally difficult concert, because it was dedicated to memory of Heavenly Hundred Heroes (those who were killed during the Euromaidan revolution in 2014). . But feedback from the audience and dedication of musicians were indescribable! The atmosphere was incredible! People listened so attentively. Musicians lived through the music and through all emotions which were described in the music of Requiem for Peace.
This performance sounded like a genuine voice of all those who suffered from the war and called for Peace.
When I first heard Requiem for Peace I realized the relevance of this piece for Ukrainians. And I was not mistaken.
The enthusiasm, interest, dedication and emotions of the musicians were surprising when we began to work on music. It seemed as though they lived through each piece. This is an amazing and dignified work which reminds every person who hears it to remember the value of peace. Viktoriia Konchakovska (Kiev Symphonic Chorus – Ukraine)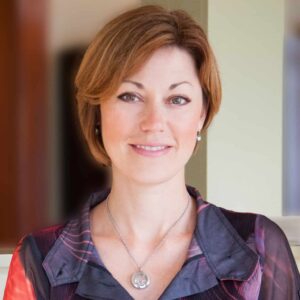 "The North Shore Choral Society (Chicago, Il) performed Requiem for Peace as the culminating concert of our 80th anniversary season, "Songs of Peace". Our 130 members were understandably intimidated at first, but after our first rehearsal the excitement began to gather. The concept of the work is outstanding – it is so compelling to all communities, but especially relevant in a highly diverse, urban environment like Chicago. Indeed, we had opportunities for discussion about current events almost weekly as they related to the learning of texts. Our diverse membership of singers meant that we had experts in almost every language of the work, making the piece even more relevant for our particular musical community.
The music is so wonderful – from soaring, singable melodies to complex, exciting rhythms and everything in between, Requiem for Peace was the ideal balance of challenge and reward. We were able to attract a lot of media attention and the composer was incredibly generous with his time, attending press events, the dress rehearsal and concert, and giving a preconcert talk that was extraordinarily well received by our audience. Our audience was much more diverse than usual and our singers were unbelievably excited to perform this work! Our fully-professional orchestra and the soloists were also very stimulated by "Requiem for Peace", despite not previously knowing the work. They found the music very gratifying and were inspired to perform at an exceptional level. Overall, Requiem for Peace was a considerable investment but it was so worth it, on all levels, but especially musically and emotionally. Months later, I continue to hear from singers and audience members about how rewarding Requiem for Peace was to experience." Dr. Julia Davids, Music Director, North Shore Choral Society (Chicago)
Three days after the concert and I'm still getting emails! What an event this was. We used Bob Cooper's idea of adding visuals projected in a giant screen behind the choir and "rented" the visuals he used from the visual artist who compiled them for him. Each slide was choeographed to a specific place in the music and we had over 200 slides.  Very emotional and effective.
The choir sang one of the best concerts ever. As I told them last night, I have a professional standard I hold us all to, and they came through in spades. The timing of the rehearsals and performance was exactly right and as I told them last night, the final piano rehearsal was when I knew that they were going to sing the pants off the piece. I had a great group of instrumentalists – all pros from SNS, and they were also moved by the concert.
I really think this piece is so important and needs to be heard. It is accessible but challenging, and the chamber version for guys like me who can't afford to hire the big band AND more importantly have a chamber choir, is perfect.
Thank you for giving this piece to the choral public. I am so happy to have given it the East Coast premiere.
Here are some comments from concert goers who wrote/emailed me. You need to read these:
"Last evening's concert was a musical "Tour De Force " ! Congratulations on such an amazing performance of a very powerful work. The choir was stupendous and conveyed the starkness of the movements through excellent diction,tone and dynamics changes. [ not surprising given the professionalism of the ensemble !]  The soloists were fantastic and acted as " voices crying in the wilderness " as they witness man's inhumanity to man. Cannot wait to hear Sarah at Messiah. Chris and Lisa were absolutely exceptional !  The orchestra was so well balanced and played with such emotion again with powerful dynamics changes which added theatre to the story telling…
…the images were a stark yet poignant "thread " which helped to connect all aspects of the movements. Bravo to your team of technicians who compiled and presented the images in such a meaningful way."
"Once again, bravo to you, the choir, soloists and orchestra on a landmark performance ! Just a quick note from me to say how much I enjoyed the performance last night. I found it both moving and exhilarating, as well as a great comfort. I had a recent bereavement, and this helped me to get perspective on my loss and also the music took me to a wonderful place of peace and comfort. Thank you."
"Stunning! Brilliant! Epic! Thank you Jeff for bringing that monumental work to Halifax".
"Congratulations to you, the choristers and musicians for an amazing performance on Sunday evening. Three days later I still feel moved; so glad I attended. It was a perfect way to reflect and remember."
Larry, please share my comments and I truly do believe that Requiem for Peace is a modern day masterpiece! Choirs need to sing this piece and share it with their audiences. The effect is profound for everyone!
Jeff Joudrey (Halifax Camerata)
Last evening, after a rainy cold Saturday in the practical world, I was fortunate enough to find myself sitting in Metropolitan United Church.  From the moment the music began, even through the night until now, I was truly taken to a hundred other places.
I agree with Dr Nickel that music is the most profound way to communicate. Last night, with your magic conducting, Robert, his Requiem fro Peace circled the audience, we breathed it, we felt it, we remembered it,  and we were moved and joined together by it. We had to remember to breathe while listening and watching. We didn't think about whether we were hot or cold or if the seats were hard or if we were tired. From the beginning note the men sang, through to that oh so beautiful and controlled last note of Fratres In Unum (how could one resolution almost make me cry!),  I knew this was very special and already didn't ever want it to end!
A few observations: In Requiem aeternum, Dr  Nickel wrote some especially beautiful parts for the altos. Theirs was a most haunting and riveting sound, and always always one smooth voice, with the most wonderful diction and final consonants!
I am searching for words to describe the effect on one's heart by beauty and utter sadness of The Bugles Sang. At one point I felt shredded by sadness.
In Twenty Eight Bayonets here's what I scribbled in my program; far away romantic alto sound, rich but soft and sweet…. heartrending, and sometimes surprisingly contemporary… heavenly!
Dulce et decorum : Powerful
Reconciliation: I scribbled 'it just keeps getting better… stopped breathing again'
After that, the man in the seat next to me bristled a little at my notetaking so I stopped and just let Agnus Dei wash over me.
I could describe each section with glowing compliments, and since there was not one questionable note in the whole work, you might be bored!
What an accomplishment, musically visually and emotionally. Many congratulations!
Bravo to your amazing conducting and to the efforts of all Orpheus members, The MacMillan Singers, Ted, and the instrumentalists. One hardly noticed that people were making the bell and drum sounds… they just seemed to happen naturally.
Lynda