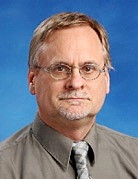 Sheldon Rose is a pianist, composer, and music educator working primarily with  community choirs, schools, musical theatre and summer music camps. Over the years his varied interests have led him to perform as a lounge pianist, musical theatre cast, organist and as guitarist and lead vocalist in a rock band. Choirs have long been an integral part of Sheldon's life, initially as a chorister himself at a very young age, to serving as Director of Music and Organist for over a decade at St. Clare's Church, (Toronto), as choral director for the Appleby College Chapel Choir, accompanist to the Oakville Children's Choir for 7 seasons, and since 2006, accompanist to Young Voices Toronto. 
Sheldon is a graduate of St. Michael's Choir School and holds a Bachelor of Music from the Faculty of Music at the University of Toronto.
HUSH (a lullaby)
by Sheldon Rose
SSA with piano  –  KH 046 – duration 3:35
A more lovely lullaby would be hard to find – rendering a peaceful slumber full of dreams.  Perfect for treble choirs from children to accomplished women's choir – easy to sing in sweet spot registers –  this lullaby will really touch people. (and possibly put your audience to sleep)
To Timarion
by Sheldon Rose
SSAA with piano  –  CP 1866 – 2:54
 To Timarion, by Canadian poet Marjorie Pickthall (1883-1922), is an exquisitely lyrical expression of unconsummated ardour. It is heartache – desire – unworthiness – and hope – hope that one day a concealed and forbidden love may be illuminated from the shadows of remembrance. It is meant to be sung not with despair, but with a rapturous unrealized intimacy. 
Will You Fare On, My Song?
by Sheldon Rose
SATB a cappella  –    CP 1592   – 3:35
The first place winner of the Choral Canada competition – this piece sings itself with intuitive phrases and sweet spot registers. The National Youth Choir will premiere the composition at Podium 2018 – where hundreds of choral fanatics will gather – and Sheldon will be honored. Marjorie Pickthall's poignant poem asks "Will my words and music live on? Will my life on earth be remembered for anything after I'm gone?" Sheldon's melodies and lush harmonies provide a wonderful marriage with the text.