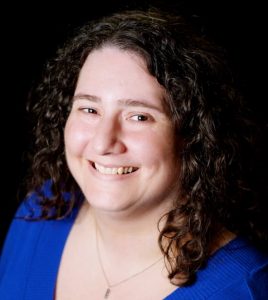 Sarah Jaysmith is a Vancouver-based composer and pianist. She holds a Bachelor of Music Education degree (with emphasis on composition) from Trinity College, Dublin, and has enjoyed singing in choirs since she was a child. Sarah has composed and arranged many pieces for both mixed and women's choirs, and particularly enjoys composing for unaccompanied choirs, as she is always interested in what can be achieved with the human voice alone.
Sarah's music has been performed in Vancouver, Toronto, Montreal, Nevada, and New York. She has been commissioned by Elektra Women's Choir (Vancouver, BC), and by Bella Voce Women's Choir (Reno, NV). She is an award-winning music director and an accomplished pianist, but composing is what she loves to do most.
Bring a Torch, Jeanette, Isabella
Traditional French, arr. Sarah Jaysmith
SSAA a cappella   –   CP 1778  

This sparkling arrangement of the traditional carol was commissioned by Elektra Women's Choir in 2015. It is suitable for intermediate to advanced choirs, and will be a delight for the choir and the audience! The score includes singing texts in either French or English.
This wonderful, uplifting song captures the night of Jesus's birth as witnessed by the women of Bethlehem. Delighted, intrigued, awestruck, compassionate, eager to help – these reactions are set to a fun and vivacious SSAA arrangement, with several opportunities for short solos. Share the unique joy of this ground-level perspective on the Nativity with your choir!