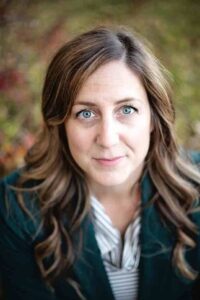 Mari Alice Conrad is an award-winning Canadian composer currently living in Alberta. Her works have been commissioned and performed by various ensembles across Canada, United States, and Europe.  Mari Alice specializes in writing concert works for chamber ensembles, choirs, soloists, and large ensembles in a variety of genres.  Performances of her works have been presented at Ottawa Chamberfest, Vancouver's Allegra Chamber Orchestra FestivELLE, Été musical de Barachois in New Brunswick, in the Žofín Palace for the World Wind Music Festival and WASBE Conference in Prague, Czech Republic, Toronto's East Chamber Music Festival, the Banff Centre for the Arts, New Music Edmonton Summer Solstice Festival, and the Toronto 2022 Choral Canada's Podium Conference as the recipient of the Stephen Chatman Student Award in Choral Composition.  Mari Alice's compositional practice shines an exceptional light on the human condition and fosters curiosity, authenticity, connection, and collaboration, creating a compelling experience for both performers and audience alike. www.marialiceconrad.com
Journey Song
by Mari Alice Conrad
SATB a cappella – CP 2063 – 6:10
Journey Song, is a piece set to a poem written by Canadian poet, Anna Marie Sewell.  The work captures the sacred moments of personal journey experienced in discovering a place for one's own voice in the all-encompassing Great Song of Life.  The piece is about finding acceptance, moving forward, and making room for all voices that contribute to the interconnected harmonies of life.  From the beginning, the music invites a serene and contemplative atmosphere with a hopeful con moto middle section.  All voice sections have a moment to shine and overall, beautifully features the ensemble with subtle dissonances, long melodic phrases, and expressive dynamics.
I am the Silence Between Two Rivers 
and from this silence, let me follow the Song
O Great Song, at the rising of a well-spring
O Great Song, as I tumble
from this silence to the ceaseless singing sea
let me follow you, swallow you, and sing
Enough light for the journey, and breath enough
enough fire for the journey, and love enough
enough road for the journey, and will enough
and all along the way to hear the song that we are.
O Great Song, in which we all fly home
Great Song, a moment and we're gone
O Great Song Great River of Song