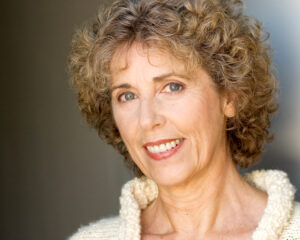 Judy composes primarily for choirs, solo voices, keyboards and instrumental ensembles.  While composing she has enjoyed a diverse career, including that of:  choir director and church organist; university lecturer in Harmony and Counterpoint; studio teacher of Piano and Theory; music director and creator of electronic scores for live theatre; and most fun of all, multi-instrumentalist with The Trollsons theatre troupe touring  China, Singapore, Korea and Canada.  
She was nominated for a Jesse Richardson Award for her music for Chinese instruments performed by the Orchid Ensemble in Pangaea Arts' production of The Life of Paper. She has had choir pieces published by Gordon V Thompson (now Warner) and piano compositions published by the Canadian Conservatory of Music.  She holds an ARCT in piano, a M.Mus in composition from U.B.C. and is an Associate of the Canadian Music Centre. She currently composes from her home on Gabriola Island. (2022)
Breathing
by Judy Specht
SATB with piano – CP 2114 – duration 5:15
Cello part available upon request (gratis)
This piece has two opposing sets of lyrics.  One is an ancient Tibetan Buddhist mantra, chanted over and over so as to lead the mind into a relaxed state of being.  The other is a series of intriguing thoughts (from the poem Breathing, by Naomi Beth Wakan) that interrupt the focus, causing the mind to wander in and out of the meditation three times before the mantra finally prevails.  At the end, the singers sustain an "om" for as long as their breath holds out.
Supposing we are allowed X numbers of breaths in this lifetime,
And only X.
Think how slowly we would take an "in" breath,
And how leisurely we would let it out
In order to extend our days.
One breath could take in the morning sun,
And eggs on the table
And we wouldn't let it go until the shadows lengthened
And we turned back the bedcovers.
Ah, if we could breathe like that  
Life might go on forever.
Poem:  Breathing ©2016 by Naomi Beth Wakan,
from Bent Arm for a Pillow
On the Forest Floor
by Judy Specht
SAB with piano – CP 2240 – duration 3:55
The lyrics were written by Naomi Beth Wakan for the opening of a contemporary art show exploring the life of the forest, held at the Nanaimo Art Gallery, when Naomi was poet laureate of that city.
The music reflects, by its round of repeated sections, the continuous cycle of decay and rebirth that occurs on the forest floor.  The piece was composed for the Gabriola Chamber Ensemble for an Earth Day concert in 2018.  The choir had fewer men that season, thus the music being scored for SAB rather than the usual SATB.