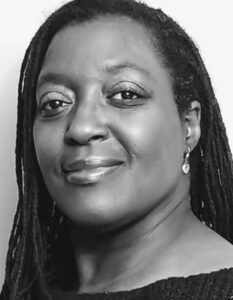 Joy Chisholm Brown, born in Montreal, began her musical training in piano at the age of four.  Growing up in Hamilton, Ontario she gained much experience playing in nursing homes from the age of eight and in various churches from the age of nine.  She started teaching piano at the age of 13.  She has her ARCT Diploma in Piano Performance from the Royal Conservatory of Music Toronto, a BA from the University of Waterloo studying Music and French, and a Diploma in Jazz and Commercial Music from Humber College for which she won the Governor General's Award.  Joy had the privilege of playing with the Juno-Award winning Toronto Mass Choir (TMC) for many years and recently did the "O Happy Day" tour with TMC and Ben Heppner.  In 2019, Joy was honoured to be part of an amazing band for the Canadian Premiere of "The Color Purple" musical in Halifax, NS.  Joy's other passion is nursing.  She has a B.Sc. in Nursing from McMaster University and hopes to graduate from the M.Sc. in Nursing and Primary Health Care Nurse Practitioner program, York University in 2021.  She is happily married with three wonderful children.
O Praise the Lord
by Joy Chisholm Brown
SSATB with piano – KH 079  – duration 3:20
This song, written in the black gospel style, is meant to be an exhortation. It should therefore be sung with a lively and rhythmic tempo. The words of the chorus, as well as the final section, need to be slightly separated and accented so as not to drag the tempo. Because the style lends to singing from the soul, it is recommended to slightly push on the syncopation to maintain the groove and to "feel", rather than solely to concentrate on, the beat. Choir members should be encouraged to sing this piece from memory, as well as from the heart. The syncopations will be much easier for amateur singers if they are not "buried" in their scores.