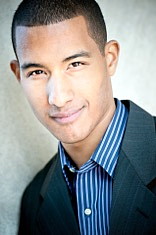 Jamie Hillman (b. 1982) is a Canadian and American musician, active as a conductor, singer, pianist, music educator, and composer. He holds the endowed Elmer Iseler Chair in Conducting at the University of Toronto where he is also Director of Choral Studies and an Associate Professor. He conducts the MacMillan Singers and leads the master's and doctoral programs in Choral Conducting, as well as the annual summer conducting symposium. Hillman's choral compositions have been performed in Asia, Europe, and North America by ensembles including Amadeus Choir of Greater Toronto, Boston Children's Chorus, Calgary Girls Choir, Cantabile Choirs of Kingston, Oakville Choir for Children & Youth, and numerous other school, church, and community choirs.
Dr. Hillman has adjudicated, guest conducted, presented, and performed throughout Canada and the United States, and in France, India, and Indonesia. Most recently, he has led All-State or honor choirs in Connecticut, Georgia, Maryland, Massachusetts, Rhode Island, Utah, Vermont, Virginia, and Ontario.
Hillman's upcoming engagements include speaking at the World Choral Expo in Lisbon, Portugal and guest conducting the ACSC High School Honor Choir in Taichung, Taiwan, All-State Choirs in New Hampshire and New Jersey, honor choirs in Manitoba, Nova Scotia, Massachusetts and Vermont, and a National Festival Choir at Carnegie Hall. He is the curator and editor of the Jamie Hillman Choral Series published by Santa Barbara Music Publishing.
Dr. Hillman is the 2012 laureate of the Leslie Bell Prize for Choral Conducting from the Ontario Arts Council. www.jamiehillman.net
Who Would Have Thought?
by Jamie Hillman  
SSA  with piano  –   CP 1206   – 3:20


This beautiful Christmas song is suitable for women's or children's choir.
"Who Would Have Thought?", won the SSA category of the Amadeus Christmas Carol and Chanukah Songwriting Competition in 2002. It was premiered the same year by the Amadeus Choir of Greater Toronto (Lydia Adams, conductor; Eleanor Daley, piano) at the George Weston Recital Hall in Toronto. Since then, it has been discussed in an article in the International Journal of Education & the Arts (http://www.ijea.org/v6n10/v6n10.pdf), recorded by Les Choristes of the University of Western Ontario  (Echo: Choral Creativity in Motion, 2004), and performed by numerous other choirs including the women of the Nathaniel Dett Chorale, C(h)oeur des femmes, the Chatham-Kent Treble Choir, and Rosa Cantorum