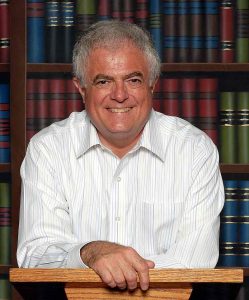 Gordon Adnams has been involved in music education and leadership as well as professional music-making throughout his adult life. He received his early musical training in instrumental and choral music as a member of the Salvation Army and more formally at the Royal Conservatory of Music, achieving an associateship (ARCT) in Euphonium performance. Gordon continued his education at the University of Toronto earning both MusBac (instrumental music education) and MusM (choral music education) degrees and more recently, a PhD from the University of Alberta. After some years as a free-lance performer and teacher, including several years as Adjunct Faculty in the music department of Ontario Bible (now Tyndale University) College, Toronto, he served full-time as Minister of Music at Forward Baptist Church in Toronto and Ellerslie Road Baptist Church in Edmonton, Alberta. From 2000 to 2006, Dr. Adnams was Associate Professor and co-chair of the Music Department at Taylor University College in Edmonton, directing the choirs and teaching in the area of worship and congregational singing at Taylor Seminary. In 2008, Gordon and his wife Louise moved back to southern Ontario. There he taught at Redeemer University College for five years and for 9 years conducted The Guelph Male Choir, sang with and conducted Hamilton's Strata Vocal Ensemble, coordinated worship at MacNeill Baptist Church in Hamilton, and currently serves on the Board of the Summer Institute of Church Music. In July, 2017, Gord and Louise moved back to Alberta to be with children and grandchildren.
Good Friday
by Gordon Adnams
SAB with piano or organ – CP 1904 – duration 3:35
It's very difficult to sing about the crucifixion – the most gruesome manner of death. Yet, Christians around the world remember the passion of Christ and then rejoice on Easter Sunday.  Gordon has written a very sensitive composition and he has kept things simple and approachable for any choir.
Make Me a Captive
by Gordon Adnams
SATB a cappella – CP 1596 – duration 4:50
This is a gorgeous piece which embellishes the poignant text so well.  Your choir will love the intuitive voice leading and full lush chords. "He who loses his life for My sake will find it" – one of the famous Christian paradoxes – is the theme of George Matheson's poem.
We Now Unite Our Voices
by Gordon Adnams
SATB a cappella – CP 1917 – duration 2:15
This glorious anthem started out with the text of "When in Our Music God is Glorified". Gordon has create another dignified way to express the same sentiment. Can you imagine worship without music? Without a doubt, music is one of God's grea gifts to his people.
We now unite our voices in a song
and as we sing, our fellowship prolong
and, in this sacred sound, to God belong
Alleluia, Alleluia
When in our singing we can find a place
lament and gladness gently to embrace
then for this gift we thank our God of Grace
Alleluia, Alleluia
Let us rejoice and praise the God of Light
with songs of wonder, love and pure delight
and sing of faith with all our heart and might
Alleluia, Alleluia