ESTHER BERESFORD-MURAVYEVA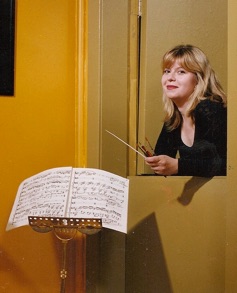 Esther Beresford-Muravyeva (b. 1962) was educated at the City of London School for Girls, the Royal Academy of Music and Cambridge University. Her teachers include Jennifer Coultas and Paul Hamburger (piano), Norma Burrowes (voice), Malcolm Poignton (orchestration) and Arthur Benjamin (composition). In her capacity as an arranger and producer she has worked for the BBC, the Really Useful Group, EMI records and the Hilliard Ensemble, and has performed regularly throughout North America and Europe. While based in Canada for nearly a decade, Esther directed choral programmes and was the Musical Director for numerous professional productions including Maury Yeston's "Phantom" (1997), "Fiddler on the Roof" (UK, 1998), "West Side Story" (UK, 1999), and Chess" (1999). She continues to work as an accompanist, conductor, arranger, composer and commercial artist, and was a founder member of "Renaissance Voices", a choral ensemble specializing in Renaissance and contemporary repertoire, whose recordings and concerts have been highly acclaimed.
Cradle Song
by Esther Beresford-Muravyeva
SSATBB  a cappella  –   CP 1145   – 4:10   


Esther's composition of a poem by Blake features a soprano solo lullaby with choral background. With beautiful undulating vocal lines, the plaintive melody passes between voices. Moderately difficult but worth the effort.