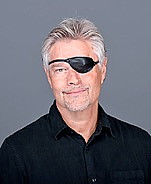 Brad Richmond (b. 1955) has been Director of Choral Activities at Hope College since 1998. He teaches conducting and voice, and directs the Chapel Choir and College Chorus. Prior to this he served as Director of Choirs at Southeastern Louisiana University. His presentation of Bach's B Minor Mass won the Gambit Classical Arts Award for the best choral performance of 1998 in New Orleans and the surrounding region. During summers from 1995 to 2000 he served as high school choral director at Interlochen School for the Arts. A Canada Council for the Arts Conducting Award winner, Dr. Richmond has toured with choirs throughout the United States, Canada, Austria, France, Italy, England, the Czech Republic, and South Africa. His choral compositions are also published by Santa Barbara Music Publishing, MorningStar Music Publishers, and Mark Foster Music Company.
I Will Wait
by Brad Richmond
SATB with cello    –    – CP 1653   – 4:30
A love song: the text of C.T. Msimang's "Until You Give Me a Drink of Water" and the lovely sensitive setting by Brad make this composition an attractive choice for any choir.
love is more thicker than forget
by Brad Richmond
SATB a cappella    –    – CP 1632   – 3:15
Evocative shimmering harmonies and nice long vocal lines in sweet spot registers bring this ee cummings classic  poem to life.